Restaurants & Bars
Krystal Beach Acapulco - Acapulco, Mexico
In our two restaurants and snack-bar, you will taste authentic Mexican food, fresh seafood and International Cuisine.
You will enjoy a real Mexican atmosphere while we provide you a warm and quality service you deserved.
Bellavista: Early morning with a pleasant atmosphere. Bellavista opens every day for Breakfast, Lunch and Dinner (buffet style) national and international original creations.
From the private terrace you get an excellent view of the Acapulco Bay.
Breakfast from 7:00 am to 12:00 pm Lunch 1:00 pm to 5:00 pm Dinner from 7:00 pm to 11:00 pm from 12:00 p.m. to 1:00 pm and from 5:00 pm to 7:00 pm offers poolside snacks and a la carte.
El Cocotero: located in a privileged place, at beach level with an excellent atmosphere. Offers service a la carte. It is the perfect place to enjoy delicious fresh seafood dishes. Open from 1:00 p.m. to 5:00 p.m.
Sir Lancelot: located near to the main pool, offering light food and snacks, prepared at the moment while you rest at the beach or pool. Open 12:00 p.m. to 7:00 p.m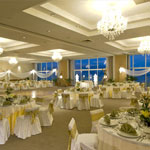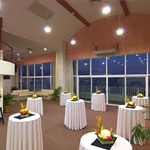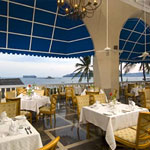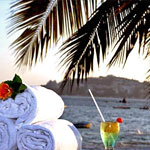 Features
At Mosquito Beach, your only worry should be how to spend your day. Will you sleep late or get up at sunrise for an early morning swim? Have breakfast in the restaurant or your room? What kind of drink should you order this afternoon at the beach bar? Will it be a massage or a facial in the spa today?
We are at your service during your stay. Enjoy the warm sunshine, powder white sand, and warm Caribbean waters on the beach. Grab a drink at the beach bar, which also offers complimentary sun beds and towels. Go for a swim in our pool. Pamper yourself with an in-room massage or go to our 4,000 square-foot Zen Eco Spa at our sister property, Mosquito Blue, for true indulgence. Dine at the Mosquito Beach Restaurant, which features outdoor tables, or opt for room service.
Life should be that easy…
Amenities
Restaurant, bar
24-hour front desk
Multilingual staff
Private beach access
Swimming pool
Rooms have exterior patio or terrace, partial ocean and/or pool view
Restaurant
Beachside food & beverage service
Free wireless Internet access
Concierge service
Massage
Transportation available
Dry Cleaning/Laundry service available
Room service
Wedding and events planning and hosting
Shopping and nightlife nearby
Sun lounging beds
Wake-up service
Turndown service