Contact Us
Krystal Beach Acapulco - Acapulco, Mexico
Vacation Store Miami offers All Inclusive Vacations at unbelievable discounts on an extensive selection of resorts in the Caribbean. Let our professional staff help you find your perfect family vacation, weekend getaway, spring break vacation or that special honeymoon.
Why choose Vacation Store Miami?
Guaranteed best prices on Caribbean Vacations.
Over 15 years of experience.
Did we mention BEST PRICES?
Satisfying our Guests is our principal aim. Therefore we would like to facilitate the reservations process with our telephone reservations service. If you need help, contact us by phone or EMAIL US.
Call Us Nationally at 1(888) 774-0040 or at (305) 774-0040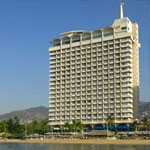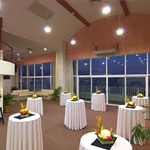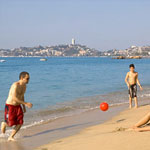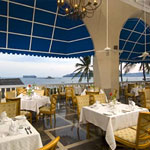 Krystal Beach Acapulco ideal for families, couples, friends and great choice for groups and meetings, 400 rooms distributed on 19 floors in a main tower, 2 different Bars, 2 restaurants, 1 snack bar and spacious ballrooms.
Located in Acapulco Guerrero famous golden zone with an excellent ocean view of the world famous Hornitos Beach - just right in the center of everything - our Acapulco beach hotel, offers the essential of amenities and services to complete a memorable experience. Exquisite Mexican dinning and specialties of local food add to our warm and cordial service.
The comfortable large guestrooms have private bathroom, direct phone line, Local TV with Cable, security safe and air conditioning system.
Krystal Beach Acapulco offers variety of water sports, beach activities and entertainment for a memorable stay.